The audio version of my book came out this week. You can listen to a sample of it by using any of the links below. The cheapest way to get it is with audible, especially if you qualify for a free trial. Alternatively if you would like to get it without using audible then you can buy it directly from Amazon – 
Audiobook
Other Audibles – USA – France – Germany
Buy directly on Amazon Audiobook>>>
***********
Paperback or on the kindle
Other Amazon's – USA – Canada – Australia – India – Germany – France – Spain – Italy – Brazil – Mexico 
**********
So what is is about? Here is a short overview –
********** 
In short, the book explains why you have struggled previously to get results and what to do about it. It encompasses every possible situation or block which varies greatly between any two individuals. The back cover text is below:
 "The Grand Unified Theory of Weight Loss details exactly what you need to do to lose weight and maintain your results. It covers every possible circumstance, situation or problem and will work for anyone!
The method addresses the psychology of weight loss including motivation, stress and your habitual programming. It treats you as an individual and identifies the most effective nutrition and exercise strategies for your body.
The theory explains why most people struggle to get results, why a method works for one person but not another and why it is so hard to maintain results.This book is about helping you escape the weight loss trap and changing your body both inside and out. It is the most comprehensive and effective approach to body transformations available and can help you achieve any goal. The book gives you a clear pathway to get results even if your previous efforts have all failed."
***********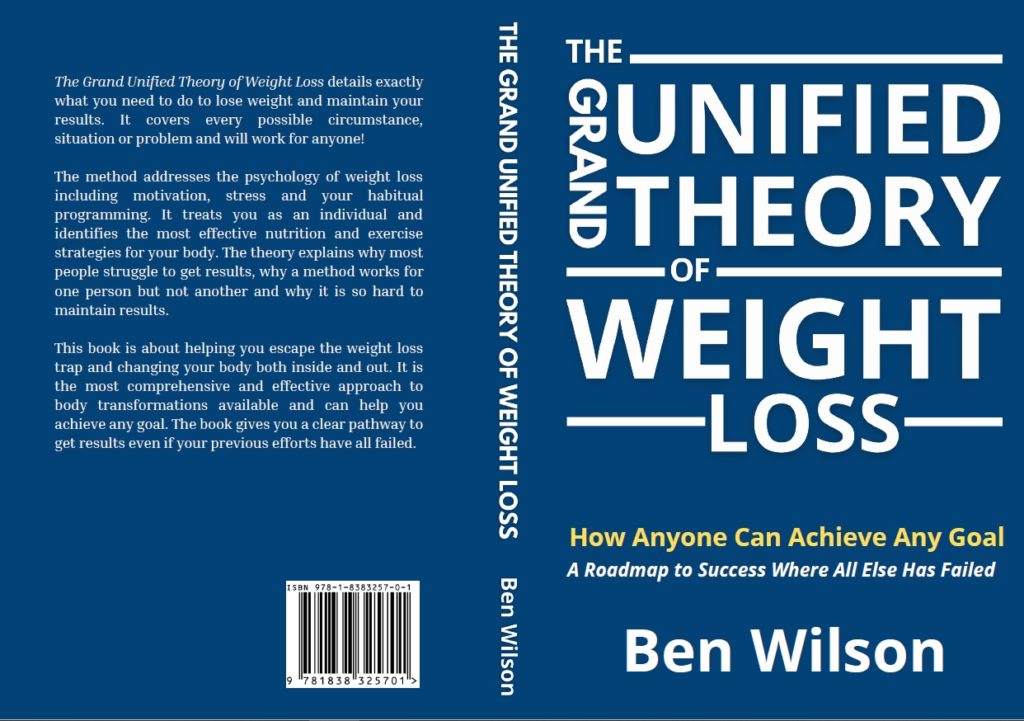 ********
Battersea park was created in 1858. For me and many others Battersea Park is considered one of London's most interesting Parks housing Battersea Zoo, Battersea Evolution Exhibition Centre and right next to Battersea Park Dogs & Cats Home and the iconic Battersea Power Station
Oval & Kennington – For Personal Training in Oval & Kennington please  contact me. I am available for sessions in homes, private gyms or parks for Oval & Kennginton Personal Training
********