News and in the media
Read about my appearances in the media, upcoming events and the latest news on this page.
*****************************************
News - Change Your Thinking, Change Your Shape is released
My new book has been released. It is about how to create the mindset that produces results. If you have ever struggled with motivation it is a must read!
Watch the book trailer video>>>
****************************************************
Media appearances
The Chrissy B show - Sky TV
I have appeared a few times live on the Chrissy B show. Topics have included how to lose weight, stubborn fat loss, motivation, exercise and body image.
Nutrition, Exercise and Motivation! - Part 1 - Part 2
Body image, nutrition and weight loss! - Part 1 - Part 2
Can you be fat and fit? - Watch here>
Watch me taking celebrity news presenter Matt Johnson through his paces as we discuss what he needs to do to look like George Clooney when he is 50.
Watch me being interview on the BBC 1 Breakfast show discussing milk and the plans to stop milk for under 5 years olds.
Watch the two minute report on EMotional Freedom Technique (EFT) I was involved in for channel five live news which was aired in July.
I have recorded a variety of pod casts which soon will be released on SWAT TV, the first internet self development TV channel. The channel already has content from Paul Mckenna, Michael Neill and many other big names of Personal development. I have contributed material for the health and fitness elements of the site as one of their resident experts.
I appeared on London broadcast radio for a 45 minutes phone in. Listen to me discuss metabolic typing , exercise and Emotional freedom technique (EFT).
Personal trainers online.
I was interviewed by Noel Lyons from Personal trainers on line about my approach to getting results. I discussed metabolic typing , exercise and Emotional freedom technique (EFT).
Download the audio recording to your Ipod or computer.
Radio hereford & Worcester
I appeared on the radio discussing metabolic typing, weight loss and my on line course.
The newspaper ran an article on my journey from my home town of Llangollen in North Wales to where I am today. It featured my approach to weight loss and the various systems I use.

The worlds biggest selling rugby magazine did a review on my book; Rugby fitness training: A twelve month conditioning programme.It received favorably reviews and has since established itself as the leading book for Rugby Fitness Training.
The alternative health magazine ran an article on metabolic typing using one of my case studies and through an interview with me.
Read the Metabolic Typing article here>>>>
The fitness professionals magazine ran a couple of my articles. The six types of hunger was very popular as was my article on the mind of your typical client.
Read the six types of hunger article here>>>>
Read mind over matter article here>>>>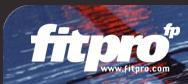 Premier global personal training.
I first entered the fitness industry through Premier global and their full time personal training course. They ran an article detailing my career path since taking the course.
The leading forum for education of personal trainers throughout the world. I am a regular contributor. I have written various articles and record audio lectures on both metabolic typing and emotional freedom technique.
Read my published articles:
Weight loss, the mind and Emotional freedom technique (EFT)
********************************************