I set myself a goal to read a book every two weeks back in 2017 and stuck to it ever since. I read 33 books since last October, these are my favourite ones as listed by the chronological order I read them – 
The Talent Code – Daniel Coyle – I reviewed this previously, the premise of the book is that high performance is trained into people and not just derived from some naturally gifted talent. It identifies key elements that develop a skill, how clusters of talented people develop and the role of coaching within this. It is good for anyone who does not believe they could achieve amazing success with their body
Atomic Habits – James Clear – My book of 2018, I reviewed it here>>. The book covers the practical steps you need to take to form a good habit or break a bad one. Full of practical elements about changing your behaviour which is of course central and vital to creating the health & fitness results you want.
Brain Over Binge Recovery Guide – Kathryn Hansen – A follow up to Brain Over Binge but with the majority of fluff replaced by practical exercises. Great for people who feel food and cravings control them.
Why We Sleep – Mathew Walker – A sensational book Which I reviewed here>> The premise of the book is showing you the significant health benefits between having 8 hours sleep vs 6.5 hours. For anyone interested in improving their health addressing sleep needs to be on your list.
How Emotions Are Made – Lisa Feldmann Barrett – Nice book on how emotions are made, the types of emotions we experience and challenging the concept of reacting to events in the environment. Instead, it suggest our emotions are pre-set based on expectations before interacting to environmental stimuli. 
Deep Work – Cal Newport – For many people a busy lifestyle often forces health & fitness out of their scheduling to the detriment to getting results. This book looks into the concept of deep work and super high efficiency. With practical steps and ways to increase focus it is a very good on creating more time in you diary. I liked the idea of scheduling when you will next look at your phone. This really helps with minimising distractions during a period of work. 
The Seven Principles of Making Marriage Work – John Gottman – A large percentage of my clients find themselves in a difficult relationship in one form or another. This of course negatively impacts health and fitness results with the stress, emotional eating and similar that comes along with it. This is one of the best books I have read on what it takes to have a successful relationship and how to rebuild a currently difficult one. 
Intuitive Eating Workbook – Evelyn Tribole – This looks at the field of Intuitive eating without the fluff of the Intuitive Eating original book. The long term goal for most people should be able to eat naturally in a balanced yet healthy way without obsessing over food. The book takes you through exercises in each of the ten principles of I.E.
Bulimia Help Method –  Richard / Ali Kerr – Good book on recovering from Bulimia / Binge Eating

The Hungry Brain – Stephen Guyenet – Very interesting looking at how the brain works around food and reward.

77 Metaphor Stories – Nick Owen –  Powerful stories for influencing change in people via story / metpahor.

Everything Is F**ked – Mark Manson – One of my favourite authors, his first book "The Subtle Art of How Not To Give A F**K" was my book of 2016. Not as good but worth a read.

Never Binge Again – Glenn Livingston – Good book along the lines of Never Binge again and another book derived from Rational Recovery by Jack Trimpey.

10x Rule – Grant Cardone – Nice book on goal setting and how you need to aim much bigger than planned and how to take massive action to get to most goals. 
**************

Full book List –
Outliers
Difficult Personalities
The Talent Code
Never Binge Again
Atomic Habits
10x Rule
Brain Over Binge Recovery Guide
Courage To Be Disliked
Self-Confiendence Workbook
Lies That Bind Us
Reclaim Yourself From Binge Eating
Am I Ugly?
The Binge Code
Conifdence Your Practical Training Guide
Why We Sleep
Intuitive Eating Workbook
Bulimia Help Method
Addiction Is A Choice
How Emotions Are Made
The Four Agreements
The Hungry Brain
Extreme Early Retirement
Boys Do Cry
The Chimp Paradox
The Science of Winning and Losing
77 metaphor stories
Why We Dream
Deep Work
Tony Robbins Secrets To Money
Everything is F**ked
Body Positive Power
Neuromarketing Salesbrain
Eat, Guilt, Repent, Repeat
The Idiot Brain
Can You Outsmart An Economist
Ethical Slut
The Seven Principles of Making Marriage Work
Hold me tight
The Book of tarot 78
Photo – I don't just read my book over and over again. In fact, I have never read my book as find it hard not to try to re-edit, think about structure etc. Buy it here>>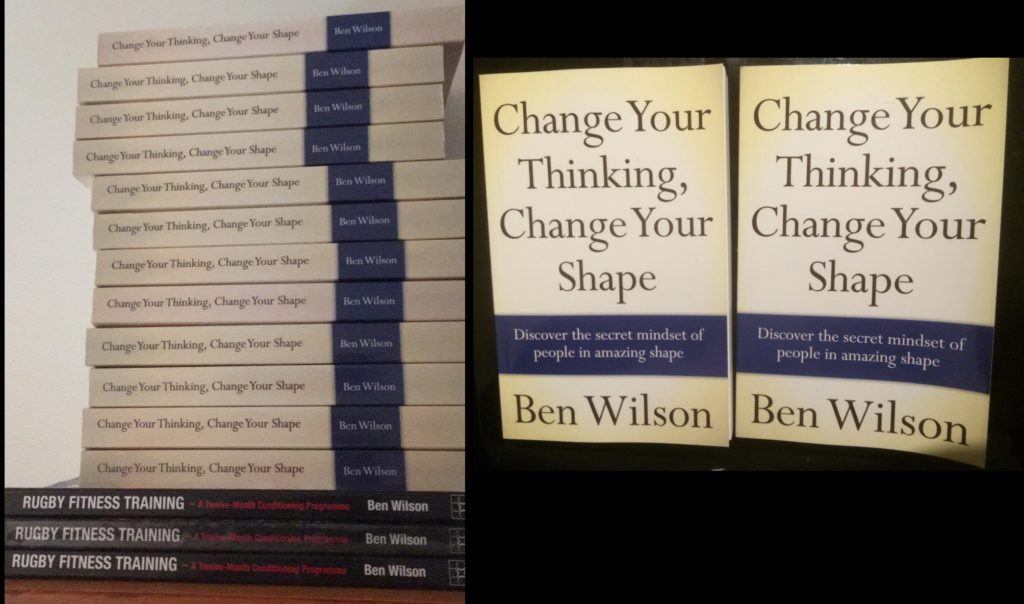 *********